Sisi's criminal regime in Egypt has sentenced thousands of pro-democracy activists and protesters to death. Even the spiritual leader of the banned Muslim Brotherhood, which was popularly elected before its ouster in a Sisi-led coup, has not been spared from such kangaroo court decisions. See the news clip below on this.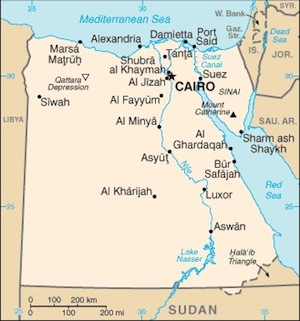 Since the military's takeover in summer 2013, the Egyptian
junta has aimed to execute thousands
of people affiliated with the Muslim Brotherhood, whose Freedom and Justice Party was the elected government at the time.
The Egyptian military has declared the group a "terrorist organization," but the thousands sought for execution were simply involved in public protests against military rule, and the "violence" incited was troops massacring those protesters.
Sisi is proving to be another Pharaoh who ruled this unfortunate nation.