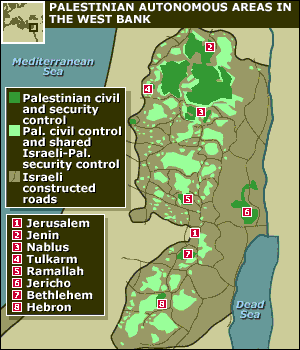 The territory seized is near the Palestinian city of Jericho, and is reportedly slated to be used in the expansion of Jewish settlements in the area, to further prevent the potential of forming a contiguous Palestinian state in the future.
UN Secretary-General Ban Ki-moon condemned the move as illegal, and urged Israel to immediately reverse the seizure of Palestinian territory in the interest of a comprehensive peace deal. US officials also said the seizure was "fundamentally undermining" the peace process.

"Such actions appear to point toward an increase in settlement activities and demonstrate that Israel is continuing to push forward in the consolidation of its control of the West Bank," said UN spokesman Stephane Dujarric.
"Settlements are illegal under international law and the secretary-general urges the government of Israel to halt and reverse such actions in the interest of a just and comprehensive peace and a just final status agreement," he said.
The United Nations has repeatedly called on Israel to halt the expansion of West Bank settlements, which it views as an attempt to scuttle plans for a future Palestinian state.
Israeli Defense Minister Moshe Ya'alon refused to comment on the confiscation to the media, though other ministerial officials insisted the seizure was "in accordance with the decision of the political level."
Peace Now said the latest declaration was signed on March 10 as US Vice President Joe Biden wrapped up a visit to Israel and the West Bank, though COGAT refused to comment on the timing.
In 2010, Israel unveiled plans to build 1,600 new homes in annexed East Jerusalem during a previous Biden visit, causing a diplomatic spat between the White House and Jerusalem.
Peace Now said the land — situated south of the Palestinian city of Jericho and close to the Dead Sea — could help link up and potentially expand local Jewish settlements.
"This declaration is a de-facto confiscation of Palestinian lands for the purpose of settlement," it said in a statement. "Instead of trying to calm the situation, the government is adding fuel to the fire."
The last such move by the Israeli government, in August 2014, involved the appropriation of nearly 1,000 acres of West Bank land near the site of the abduction and killing of three Israeli teens months earlier. The Israeli army declared that there was no claim of Palestinian ownership on the land in question, but the action was roundly condemned by the US and European governments.