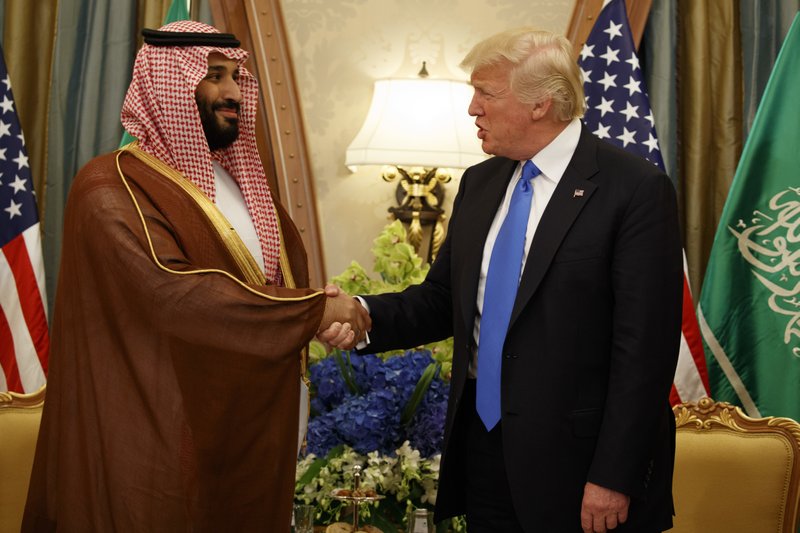 WASHINGTON (AP) — After a year spent carefully cultivating two princes from the Arabian Peninsula, Elliott Broidy, a top fundraiser for President Donald Trump, thought he was finally close to nailing more than $1 billion in business.
He had ingratiated himself with crown princes from Saudi Arabia and the United Arab Emirates, who were seeking to alter U.S. foreign policy and punish Qatar, an archrival in the Gulf that he dubbed "the snake."
To do that, the California businessman had helped spearhead a secret campaign to influence the White House and Congress, flooding Washington with political donations.
Broidy and his business partner, Lebanese-American George Nader, pitched themselves to the crown princes as a backchannel to the White House, passing the princes' praise — and messaging — straight to the president's ears.
Now, in December 2017, Broidy was ready to be rewarded for all his hard work.
It was time to cash in.
In return for pushing anti-Qatar policies at the highest levels of America's government, Broidy and Nader expected huge consulting contracts from Saudi Arabia and the UAE, according to an Associated Press investigation based on interviews with more than two dozen people and hundreds of pages of leaked emails between the two men. The emails reviewed by the AP included work summaries and contracting documents and proposals.
The AP has previously reported
that Broidy and Nader sought to get an anti-Qatar bill through Congress while obscuring the source of the money behind their influence campaign. A new cache of emails obtained by the AP reveals an ambitious, secretive lobbying effort to isolate Qatar and undermine the Pentagon's longstanding relationship with the Gulf country.
A lawyer for Broidy, Chris Clark, contended the AP's reporting "is based on fraudulent and fabricated documents obtained from entities with a known agenda to harm Mr. Broidy."
"To be clear, Mr. Nader is a U.S. citizen, and there is no evidence suggesting that he directed Mr. Broidy's actions, let alone that he did so on behalf of a foreign entity," Clark said.
The AP conducted an exhaustive review of the emails and documents, checking their content with dozens of sources, and determined that they tracked closely with real events, including efforts to cultivate the princes and lobby Congress and the White House.